Get a Bright and Dazzling New Smile!
Enjoy a bright new smile! We provide professional teeth whitening treatments with easy-to-use at home treatments and fast in-office treatments, so you can get the smile you want, safely and quickly.
Image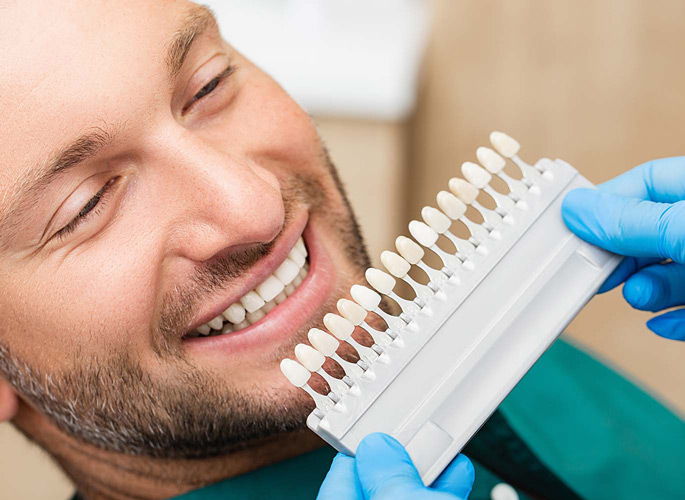 Your teeth can become stained and discoloured over time. Professional teeth whitening lets you whiten your teeth to the shade you want, safely and quickly. And because they are administered by a dentist, you can feel comfortable that your treatment will be effective and safe. We provide whitening options to suit your unique needs: at-home treatments that let you whiten on your own schedule, and in-office treatments that let you get a new smile in a single appointment.
Book Now
At Home Whitening
At home whitening kits let you brighten your smile on your own schedule. The kits contain specially-designed trays and whitening gel. You place the trays and gel on your teeth once a day for two weeks.
Video: Home whitening
In-Office Whitening
Get a whiter smile in a single appointment with in-office whitening. We use a chairside whitening lamp and light-activated gel to safely and quickly brighten your teeth to the desired shade.
Video: Laser whitening
Image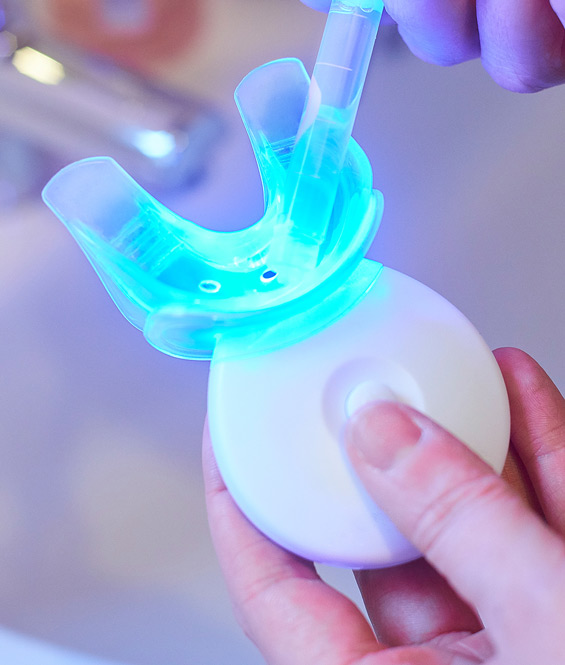 Frequently Asked Questions
Is whitening safe for my teeth?
Yes. Whitening treatments are safe if they are administered correctly. Our team is trained in whitening techniques and we only use approved treatments.
How long does the whitening last?
The whitening will last approximately a year, depending on your eating and drinking habits.
What if I have a crown or a bridge?
Whitening treatments don't work on crowns, bridges, or other restorations. If you have a crown, your dentist will match the level of whitening to the shade of the crown.
What if I have sensitive teeth?
Most whitening treatments can be adjusted for patients with sensitive teeth. Talk to your dentist before your treatment.