Our Vision
To be the preferred choice of dental health care in each of the communities we serve.
Our Mission
To improve the quality of health and lives of our patients and create an environment where our employees are engaged. We do this by educating and providing the best personalized dental care and developing long-lasting relationships within our communities.
Our Core Values
We believe that working together is essential in everything we do. The tone for every interaction we have with you and each other is set by these guiding principles.
Respect — We recognize we come from different backgrounds, and we will take the time to listen to better understand your situation. Therefore, we will communicate in a thoughtful and caring manner no matter what that situation might be.
Honesty — We will always be truthful in a compassionate way. You can count on us to provide you with the necessary information you need to make the best choices to improve your situation.
Integrity — We will stand behind our commitments.
Accountability - We take our responsibilities and actions seriously. We value the opportunity to work with you and we will be the first to acknowledge our mistakes and make it right.
Our Commitment to Safety
It is important to us that you feel confident in placing your trust in our care and that you feel safe knowing that our office and team are committed to protecting our patients from infectious diseases while caring for your dental needs in our practice.
Every one of our employees has been educated and trained on the established Infection Protection and Control Guidelines set by the College of Dental Surgeons of British Columbia. These guidelines set the framework for our commitment to you.
What Is This Commitment?
Our employees will always wear the appropriate Personal Protective Equipment (PPE) when meeting you and treating you during each appointment. This includes the use of gloves, masks, clinical clothing and protective eyewear. Our employees will always properly wash their hands before donning and after removing their gloves. All the equipment in each of our treatment areas is properly disinfected or sterilized after every patient use. All single use items are appropriately discarded after each use. All general office and biomedical waste is appropriately separated and disposal complies with all applicable by-laws. Each day, we will frequently and routinely wipe down and clean every surface in the reception area, offices and washrooms with a sanitizing cleanser. We recognize that a commitment is not truly a commitment unless everyone is engaged. We want you to feel confident that our team is standing behind this commitment so that you can feel confident and safe in our environment.
Image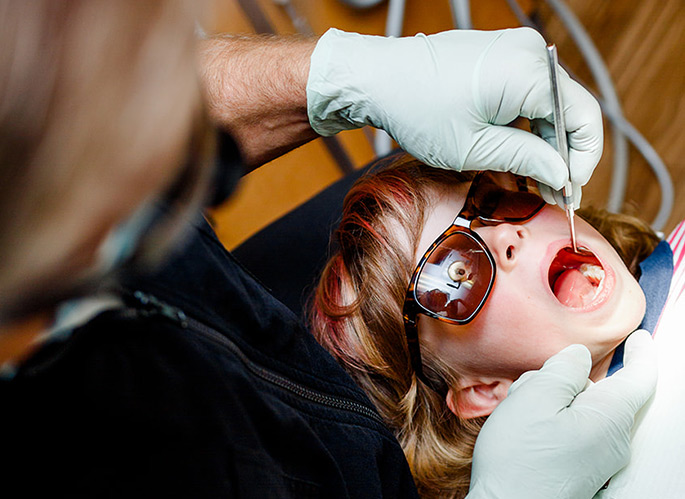 Your Nanaimo Dental Practice
Our office is wheelchair-friendly and accessible. Please contact our team if you need any assistance. We provide TV and music in our waiting area and operatories and we've got plenty of free parking. Our team will be happy to serve you in English or Cantonese.
For new families, we offer free impressions of your baby's hands and feet. Just call our front desk to get the details.